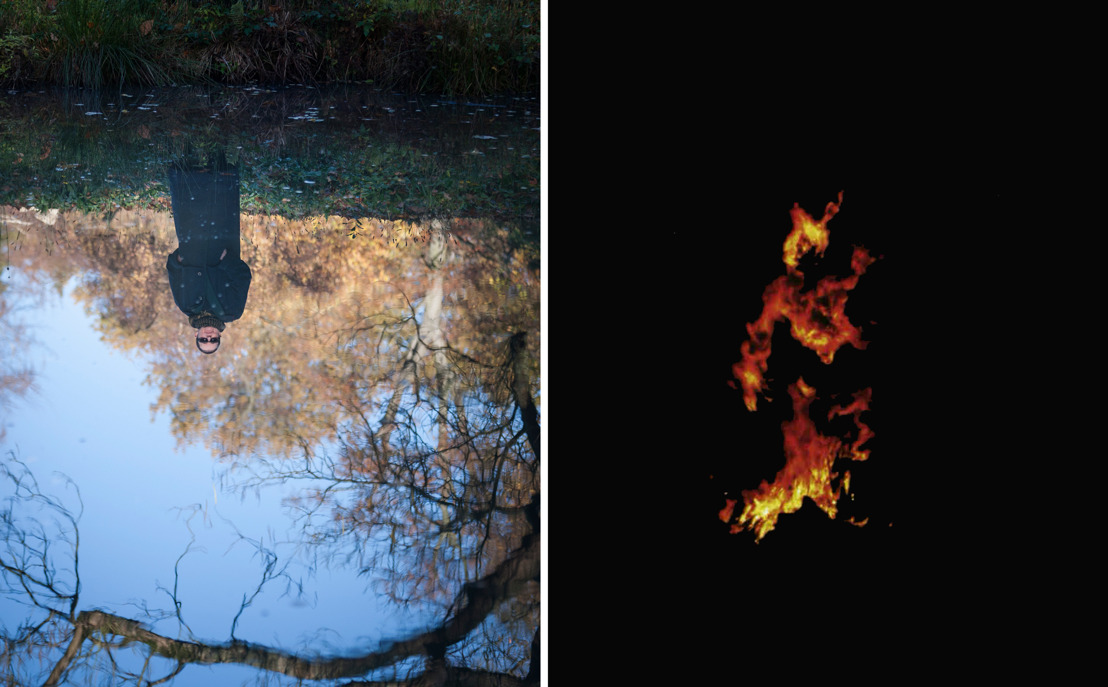 Back-to-back: Ana Mendieta and Ria Pacquée
This summer, the Middelheim Museum is welcoming two big names, who both work with performance art: Ana Mendieta and Ria Pacquée. The exhibitions provide back-to-back evidence of a diverse artistic practice that they developed from using the body as a working tool; as with a sculptor, they 'embody' their own material, and thus give a contemporary answer to the tradition of the figurative art of sculpture. The works in both projects are imbued by a tenacious dose of audacity and address our collective and individual identity in strong, visual images.


Ana Mendieta
Earthbound
25.05 - 22.09.2019
This solo-exhibition shows, for the first time in Belgium, a wider selection of works by the Cuban-born artist Ana Mendieta (1948–1985). Forty-three years after she performed at the ICC (Internationaal Cultureel Centrum) on 24 April 1976, Antwerp welcomes her art again. Her sculptural filmworks and photographs position themselves effortlessly in today's international canon of contemporary works and will be shown for the first time ever in an outdoor sculpture park, here at the Middelheim Museum.
Earthbound opens up perspectives on how we relate as human beings to our surrounding environment. Through a direct bodily connection with nature, Mendieta's works seek both a means of individual self-representation and a connection to universal ancestral power. In the context of the Middelheim Museum, where both the artist and the visitor are always subjected to the elements, Mendieta's artistic ideas resonate. It's absolutely clear that they not only raise fundamental questions about normative social systems, but that it also represents a shift in perspective on recent sculpture traditions, from a vision determined by figurative sculpture, to one connected with land art and performance.

The exhibition was realized in collaboration with the Estate of Ana Mendieta Collection & Galerie Lelong & Co.
Ria Pacquée
They are looking at us, we are looking at them
25.05 - 22.09.2019
Ria Pacquée (B, 1954) has been researching the concept of "identity" since the 1970s. She does this using her own body as a tool: via performances and body art, as well as through recent installations and video works. From her position as a performer, she takes a central position in her work - in front or behind the camera - without it becoming biographical or personal. She sees identity as an open and therefore dynamic construction in constant dialogue with the outside world. Pacquée is an outsider, she is only too happy to escape categorisation and its expectations. The project undermines the seemingly unchanging concept of identity in various ways.
This exhibition is a larger museum presentation in Belgium since a while. The Middelheim Museum is placing the work of Pacquée in an international contemporary sculpture context. The project not only contains new sculptural installations, a residence, and performances by the artist herself, but also a performance programme with guest artists. Ria Pacquée not only challenges her own body, but also that of the visitors and artists in and around her project. Never before has an artist been literally present in the museum for so long. Her residency is therefore the chance to see her live, because her performances are intuitive, direct and ephemeral.
SAVE THE DATES
Artist talk
Saturday 25 May, at 13:00
With Raquel Cecilia Mendieta, Ricardo Brey, Ria Pacquée, Johan Pas and Sara Weyns, moderated by Pieter Boons
Festive opening of the exhibitions
Saturday 25 May
Speeches, at 14:30
- Welcome by Sara Weyns, Director Middelheim Museum
- Introduction to the exhibitions by Pieter Boons, Curator Middelheim Museum
Guided tours by museum guides (in Dutch) from 16:15 – 17:45, 16:30 – 18:00, 17:00 – 18:30, 17:30 – 19:00
Performance Le Tag/200m, Joëlle Tuerlinckx
Food trucks & DJ's
Island residence of Ria Pacquée
Daily in June (except on Mondays), from 12:00 – 18:00
Performances
Every Sunday during the length of the exhibition, at 17:00
Le Tag/200m, Joëlle Tuerlinckx

Every Sunday in July and August, at 14:00
Ria Pacquée: 14.07, 28.07, 11.08, 25.08
Suchan Kinoshita: 7.07
Tsubasa Hori: 21.07
Lilibeth Cuenca Rasmussen: 4.08
Minja Gu: 18.08
Ria Pacquée - Photo Ans Brys
Ana Mendieta, Untitled: Silueta Series, 1978 (Still from super-8mm film transferred to high definition digital media) © The Estate of Ana Mendieta Collection, LLC. Courtesy Galerie Lelong & Co.
Rafaelle Lelievre Pers Middelheimmuseum